Gottlieb Daimler took on the role of mentor to an orphan, Karl Maybach, and in doing so made the first Mercedes car a reality in 1901. Getty Images
Please note : This article was originally published on Forbes​.com on August 22nd, 2019.
About the author : François Botha is the founder of Simple — a next-​generation advisory company serving family offices, private wealth and FinTech sectors.
---
–
There have always been significant challenges associated with inter-​generational succession, with the majority of family businesses not being able to succeed in the next generation. The challenge has escalated in recent times due to the growing mindset-​differential between the older, experienced community of business owners, who hold decades of institutional knowledge, and the new, up and coming pipeline of young leaders.
Research indicates that up to 75 percent of potential next-​generation successors are not wanting to join the family business, a statistic that points to the fact that the next generation is not being adequately engaged, embraced and understood.
This is a challenge that is not just relevant to succession but indicates a general misalignment between generations that needs to be addressed for businesses to thrive in the future. It is therefore not surprising that mentorship is becoming an increasingly important engagement tool in both understanding the principles, priorities, and motivations of the next generation and providing them with the necessary opportunities and exposure to grow, develop and craft their own space within the business environment.
What Is Mentorship ?
Often, the first form of mentorship that next-​generation leaders experience is the most informal, but probably the most powerful : The dinner-​table conversations of their parents that they hear and later take part in. The importance of this role-​modeling, when it comes to shaping the values, principles and general business approach of future leaders, should not be underestimated and has a profound impact on the next generation, especially if an inclusive approach is taken towards them as they mature.
Within the business context, a mentor plays the role of influencing both the professional and personal growth of a mentee, often meaning that a more senior individual will take the responsibility of mentoring a less experienced junior. The duties involved will generally include sponsoring developmental initiatives, embedding the principles of effective leadership, motivating, inspiring and supporting personal mastery and self-awareness.
An Inspiring Story Of Mentorship : Uli Maybach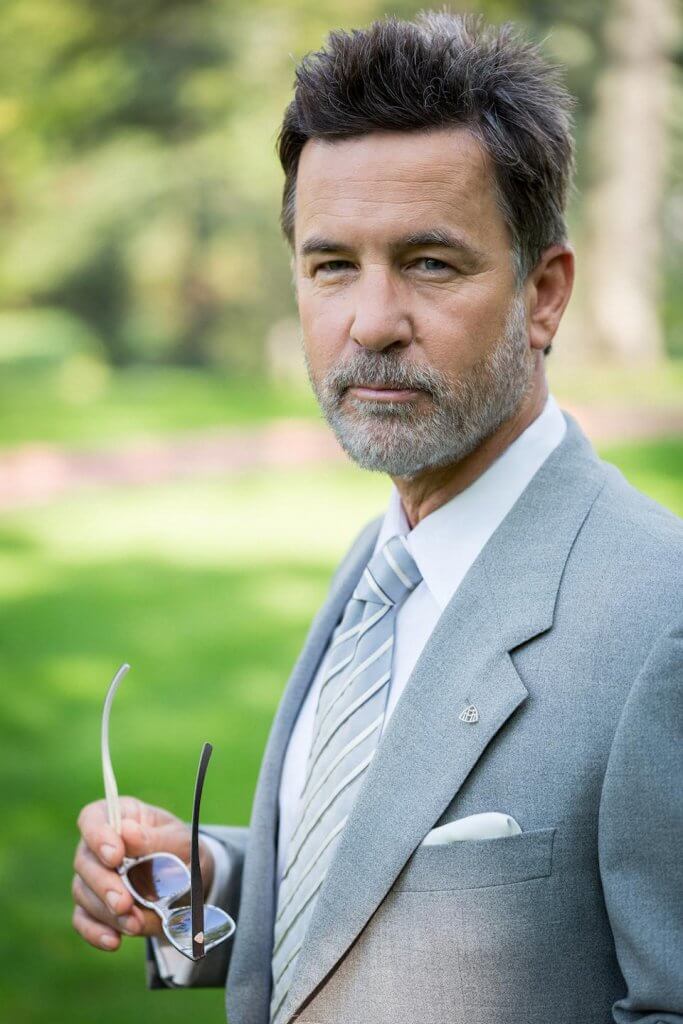 Ulrich Schmid-​Maybach, also known as Uli Maybach, is the 4th generation of the Maybach family. His great-​grandfather was an orphan at the age of ten and later Gottlieb Daimler discovered him and his technical talent in the orphanage. Were it not for this mentorship relationship, Mercedes-​Benz would arguably never have seen the light of day.
Today, Uli wants to build on this legacy of mentorship that helped to build his family business and wealth. With the objective of mentoring talent in adversity as a means to affect positive social change, Uli created the Maybach Foundation in 2006 and has since been inducted into the Council Of Mentors of the United Nations Global Youth Leadership Network in New York and has completed iconic global projects as varied as building in-​country medical competency in East Africa to training the first person of color to play for the South African polo team. Uli Maybach's passion for mentorship has demonstrated just how vital this tool can be to bring about change not only to individuals but to society as a whole.
Mentorship In Family Business
When asked for his views on mentorship within the family business environment, Maybach highlighted how profoundly effective mentorship is in building a shared vision and connecting and aligning the next generation to the values and purpose that underpin the family business. Using his own family business as an example, Maybach explained how the focus on quality and innovation, two pillars of his family business, have been passed on from generation to generation through active mentorship. Considering the mindset of the next-​generation, which often tends more towards transformation than preservation, mentoring could be the most effective tool in channeling the energy and enthusiasm of aspiring leaders into passion-​projects, like impact investing, which develop their commercial acumen but still align to the values that are at the heart of the business. Maybach does, however, advise that a formal mentoring relationship between family members that are too closely related can sometimes be problematic due to the emotional connection being too strong.
Mentorship Drives Results
Findings from numerous research projects conducted over the last thirty years highlight the significant benefits that mentorship has for businesses :
1. Improved Career Outcomes
An analysis of forty-​three studies confirms that mentored employees receive higher compensation, a more significant number of promotions and feel more satisfied and committed.
2. Employee Engagement
A survey of 170 sales and marketing professionals found that mentored employees felt more positively about their organization and their senior leadership and felt more informed.
3. Employee Retention
Mentoring has been found to reduce turnover intention as well as actual turnover. When over 5,000 newly hired sales representatives were surveyed, mentored employees reported significantly higher organizational commitment and reduced intentions to leave their organization than did non-​mentored respondents.
Mentorship Benefits All
With the world of business evolving at a rapid rate to adapt to the fast-​changing demands of a new generation of consumers, achieving the objectives of sustainability and inter-​generational wealth preservation places a higher priority on inspiring, assimilating and preparing the next generation for leadership roles. Mentorship will play a key role in achieving this, not only through motivating loyalty and retention but by unlocking and unleashing the talent and value that resides in these aspiring leaders, for the benefit of the business and society as a whole.
---
Please note : This article was originally published on Forbes​.com on August 22nd, 2019.
About the author : François Botha is the founder of Simple — a next-​generation advisory company serving family offices, private wealth and FinTech sectors.