The 100 years of Maybach celebration in Friedrichshafen from September 23rd to October 2nd 2021 was inspiring and a thoughtful tribute to Wilhelm and Karl Maybach's accomplishments and how they served to shape the modern world.
There were different approaches the Maybach Foundation utilized to visualize the complexity of information that goes into the 100-​year history of one of the most known names in terms of engineering and automobiles : Maybach !
The exhibition in Friedrichshafen, Germany took place at Café Gessler 1862 — a very iconic and historic place in Friedrichshafen that closely correlates with the history of Maybach.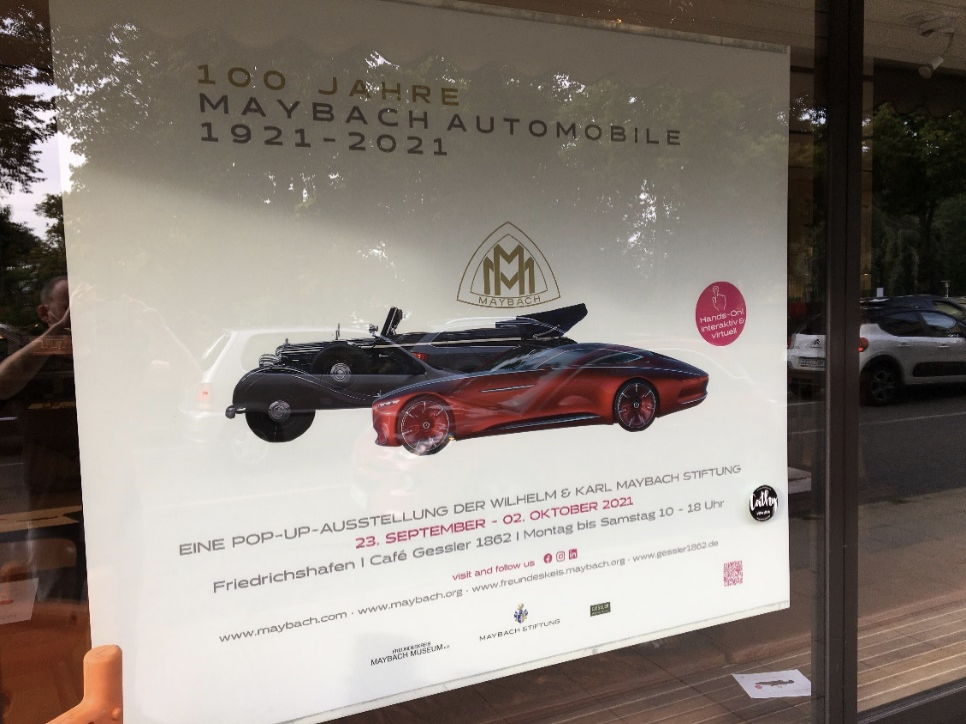 The above display showcases the front window of Café Gessler which visualizes one of the first cars equipped with Maybach engineering and the Vision 6 which was a distinct concept car by Daimler AG in 2017.
The Gessler 1862 is not an exhibition or event facility per se, but a wonderful bookstore and café : Based on the café atmosphere, paper placemats were developed that were laid out on the café tables to engage the audience – and encourage visitors who may not have been familiar with the Maybach name and engineering accomplishments.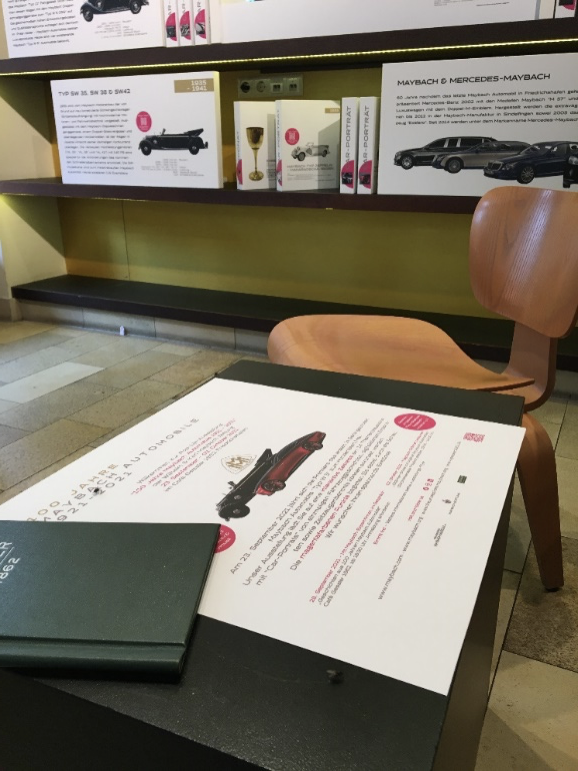 The key content-​related communication level was classic, but interactive exhibition boards that were engaging for the visitor.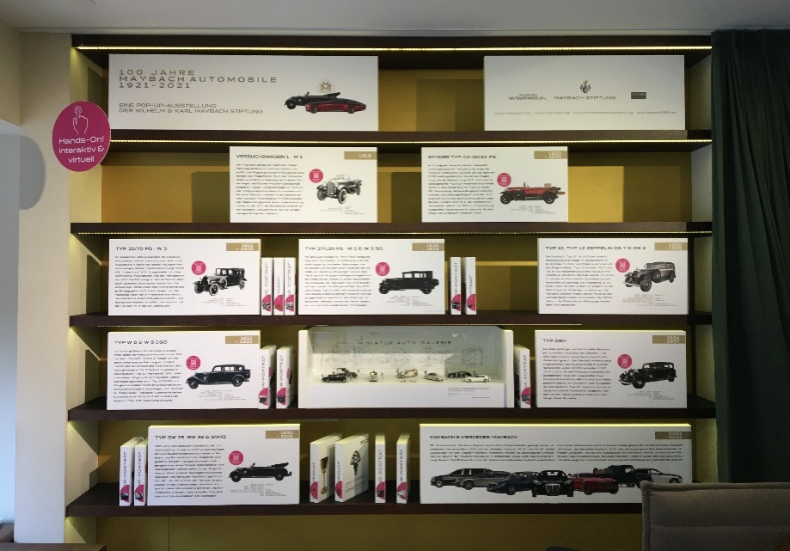 There was a significant amount of educational content and images to ensure the exhibition is not only interesting but brought new and unknown insights about the unique Maybach history. We created virtual interfaces and QR codes with incredible Maybach content. The digitalized materials represented an additional opportunity to learn about Maybach. Based on the most recent participant observations during the time of the COVID-​19 pandemic, the recognition of QR codes is accepted as such and can independently call up the digitally stored information using a smartphone in a touch less manner.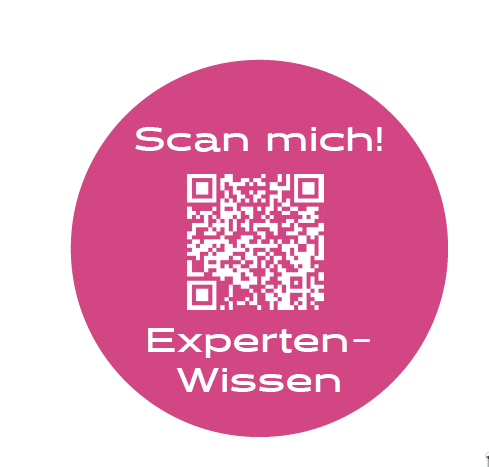 The presentation about the Maybach company history, was accomplished by depicting selected engines from vehicles on water, on land and in the air — as well as the presentation of truly iconic Michael Schwab posters.
Overall, the exhibition was an honorable contribution to the accomplishments of our 100-​year Maybach automobiles and other vehicles. Many attendees joined us to enjoy this historic event and it really did the 100 years of Maybach justice. Many contributors and enthusiasts who had part in Maybach's history also visited the exhibition, which made this event even more special (a special Thank you goes to the Maybach Freundeskreis e.V. and its Board Members – many of them joined the event). Additionally, we had inspiring speeches from Ulrich Schmid-​Maybach (via a digital video from San Francisco) and Dr. Corinna Basler regarding the 100 years of Maybach celebration.