The celebration of Maybach in Munich during the International Auto Show (IAA) was an incredible, outstanding event that honored 100 years of Maybach automotive iconic excellence. It also served as the official world premier for two brand new Mercedes-​Maybach cars, the new Mercedes-​AMG und G‑Class models. This special function was the world premiere of the limited anniversary edition "Edition 100." This is a milestone for the Mercedes-​Maybach brand in a historical context and underlines Mercedes-​Maybach as a creator brand with the highest standards and is an example of the strength and prestige.
"What is good must also be beautiful." — stated Karl Maybach. 'This was the credo of Wilhelm and Karl Maybach at the beginning of the 20th century. The father and son were regarded as gifted designers and trailblazers in automotive luxury and pioneers in matters of style. With a simple-​sounding formula, they created highly complex things : perfection and craftsmanship paired with innovation, both technically and in terms of workmanship. This is what the name Maybach stands for to this day.' (Mercedes-​Maybach, Press Release 28. September 2021)
Included in the 100 Years of Maybach automobiles celebration event, the The Maybach Foundation was invited by the Daimler AG to join as a key participant!.
This was an impressive event and our Founder and President of the Maybach Foundation, Mr. Ulrich Schmid-​Maybach was invited to join this special and meaningful celebration, together with Bitte Seeger (Executive of the Daimler AG) and Philipp Schiemer (Top End Vehicles and CEO Mercedes-​AMG GmbH). The experience was an exceptional success with excited guests participating and enjoying the brilliant shows centered around the Maybach brand. The celebration was moderated by Victoria Swarovski and accompanied with live entertainment. The speech by Ola Kaellenius (CEO of Daimler AG) was very insightful and promising regarding the future development of the Maybach brand. Uli Maybach and Ola Kaellenius had a fruitful and inspiring panel conversation regarding that topic as well.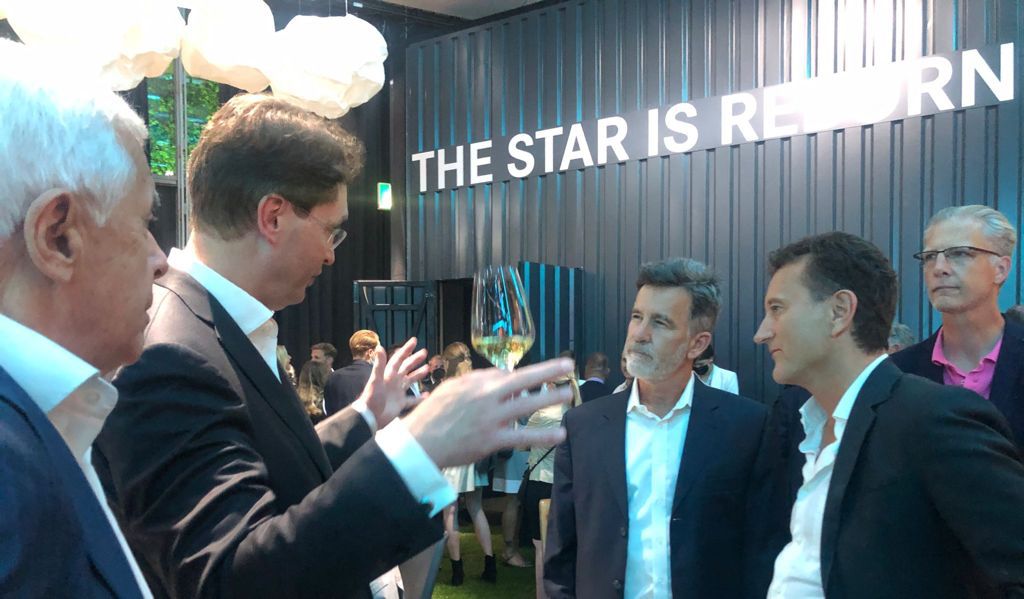 Ulrich Schmid-​Maybach, great-​grandson of Wilhelm and grandson of Karl Maybach, represents the values of the Maybach family in the fourth generation : philanthropy, creativity, innovation, quality, and enthusiasm. "There is no greater luxury than knowing you have the best," says Uli Maybach. "Maybach's self-​image as the 'ultimate inventor' goes back to its own history of origin, and to the quality claim, Made in Germany. Always with the objective , to create something out of nothing, to transmit that wisdom to subsequent generations and to foster a culture of creativity and innovation." (Mercedes-​Maybach, Press Release 28. September 2021)