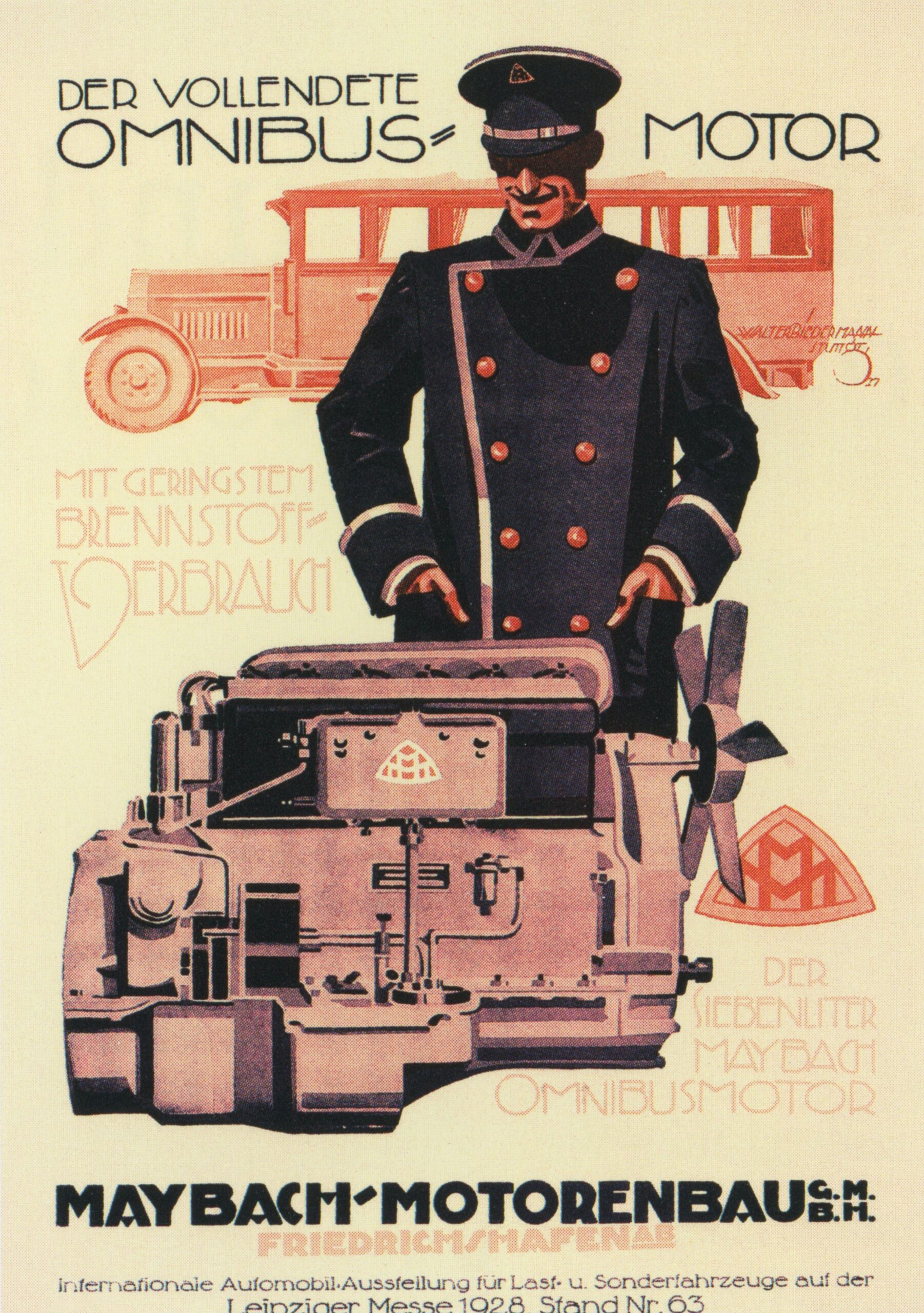 The six- and twelve-​cylinder automotive engines developed by Maybach Motorenbau from 1922 onwards were ideally suited for installation in commercial vehicles due to their highly efficient, reliable and low-​vibration running performance. Equipped with Maybach transmissions, the Maybach type "W 5" engine, for example, was widely used as a revised type "OS 5", "OS 6" and "OS 7" engine with reduced engine speed in buses and trucks of the Magirus, Horch, Faun or Rumpler vehicle brands. At that time, numerous transport companies modernized their underpowered bus fleets with the significantly more powerful Maybach engines. In the 1930s, the twelve-​cylinder Maybach type "DSO 8" engine was installed in large numbers in many fire engines as well as other special vehicles and semi-​tractor-​trailers. With the availability of powerful Maybach engines, new types of commercial vehicles were developed and built from then on. Maybach engines for commercial vehicles were especially installed in vehicles that needed to have long mileage capacity and high reliability (no engine defects). During this period, for example, the famous Maybach type "OS 5" engine with six cylinders and 100 hp output was designed by Karl Maybach for high-​performance vehicles such as long-​distance buses and trucks. The construction of trucks was a particularly strong trend among vehicle developers in the 1920s. This development contributed to the emergence of the modern logistics industry.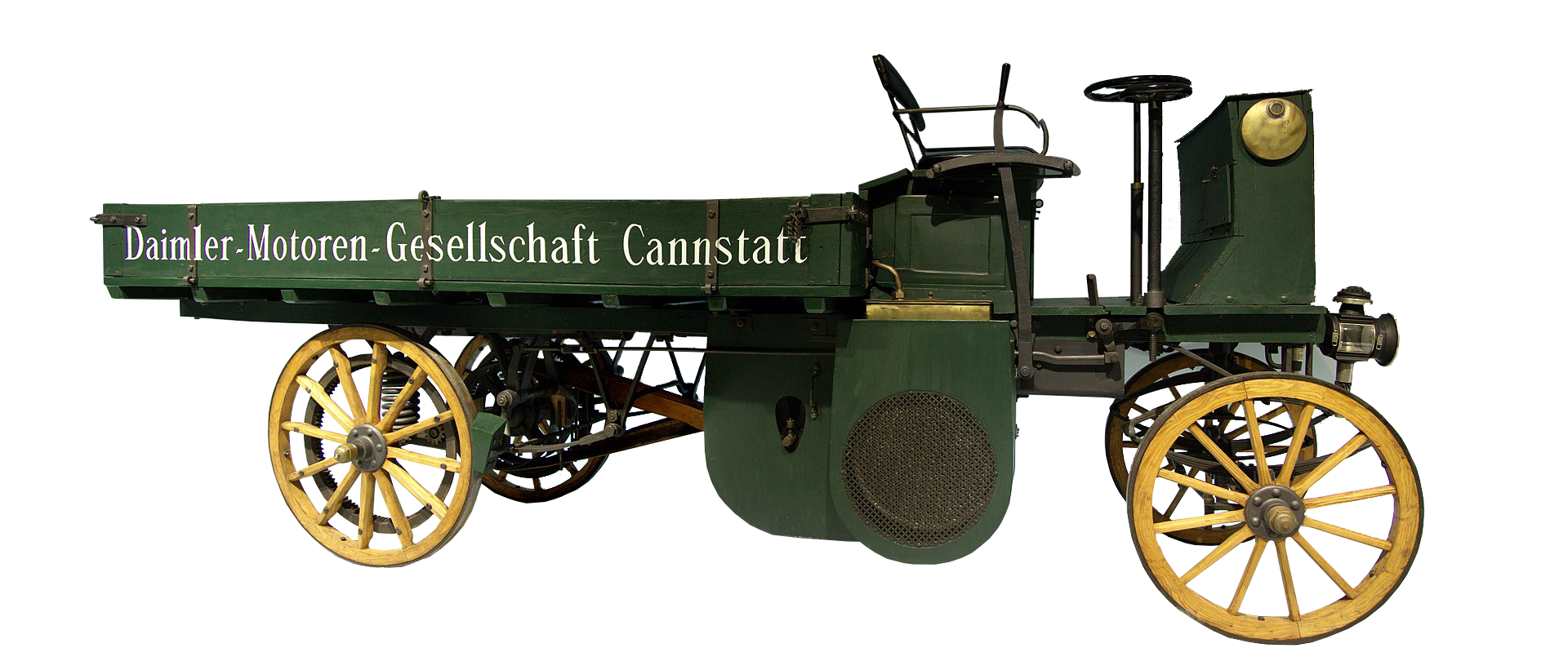 One of the first automobile manufacturers that also produce trucks was the Daimler Motoren Gesellschaft in Canstatt, Germany. In 1896, Gottlieb Daimler and Wilhelm Maybach began developing a truck with a two-​cylinder engine built into the rear, which developed 4 hp. On October 1st 1896, Daimler sold the first truck to the British Motor Syndicate in London. In this model, the motor had been enlarged to 1,53 liters with 6 HP, and was installed under the driver's seat. In the same year, Daimler-​Motoren-​Gesellschaft was the first vehicle manufacturer in the world to launch a model range of various trucks that were available in payloads ranging from 1.2 tons to 5 tons.
Other companies followed this example in the coming years. In Germany, these were manufacturers such as the companies Faun in Nurnberg, Germany or Rumpler in Austria. They began to produce larger trucks, some with trailers, to meet the increasing demands of transportation. What all these producers needed were powerful and durable engines, which they bought from Maybach Motorenbau in Friedrichshafen, constructed by Karl Maybach. The Maybach engines impressed with impressive performance data and could effortlessly accelerate heavy trucks. The increasing demand for transport services led to the establishment of numerous forwarding and freight companies. The market for trucks was booming. Maybach Motorenbau in Friedrichshafen was an economic beneficiary of this development. The emergence of road networks and the improvement of roads also enabled trucks to cover long distances and expand their transport capacity even further.

In addition, there was great demand from public transport companies because their buses were all equipped with engines that were far too weak for passenger transport. Especially when the destinations were in the mountains, there were no alternatives to the powerful Maybach engines. In combination with a 4‑speed transmission from the ZF Friedrichshafen (Zahnradfabrik Friedrichshafen AG) company and a high-​speed transmission from Maybach Motorenbau, the buses were able to overcome any mountain climb.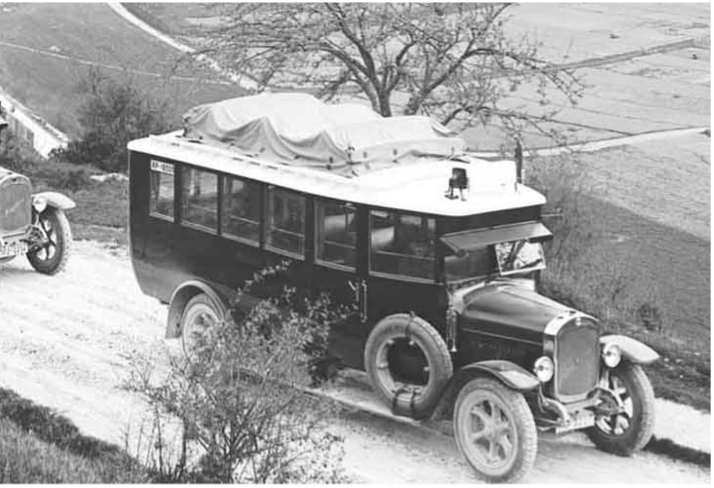 In the 1930s, Karl Maybach maintained very good contact with Professor Heinrich Buschmann, who played a major role in the success of the Magirus brand. Magirus excursion buses were particularly popular in the 1930s. Magirus was a German manufacturer of commercial vehicles, especially trucks and buses, which existed from 1864 to 2007. The history of Magirus began in 1864, when the entrepreneur Conrad Dietrich Magirus founded a workshop for firefighting equipment in Ulm. Over the years, he expanded his range and began producing trucks and buses. In the 1920s, Magirus fielded the first bus in Germany that was built on truck chassis. These buses were very successful and helped to make the company one of the leading manufacturers of commercial vehicles in Germany. From Maybach Motorenbau, Magirus purchased type "OS 5", "OS 6" and "OS 7" engines for buses, trucks, and also fire engines. A Magirus fire truck with a Maybach engine of type "OS 5" is still preserved today. The vehicle, built in 1929, was used by the Kornwestheim Fire Department (Stuttgart, Germany) until 1961. The fire truck was exhibited in a museum for many years, but today it is back on the streets of Kornwestheim as a show vehicle.
The German Reichpost as well as many transport companies also equipped their buses for touring with reliable Maybach engines. The Maybach OS engine program had the advantage of being able to reach very high speeds even in direct gear, while fuel consumption was considerably lower than when using transmissions from other manufacturers. In order to accelerate heavy vehicles as quickly as possible in constant stop-​and-​go traffic with low fuel consumption, it was necessary to perfectly match the engine, transmission, and axles.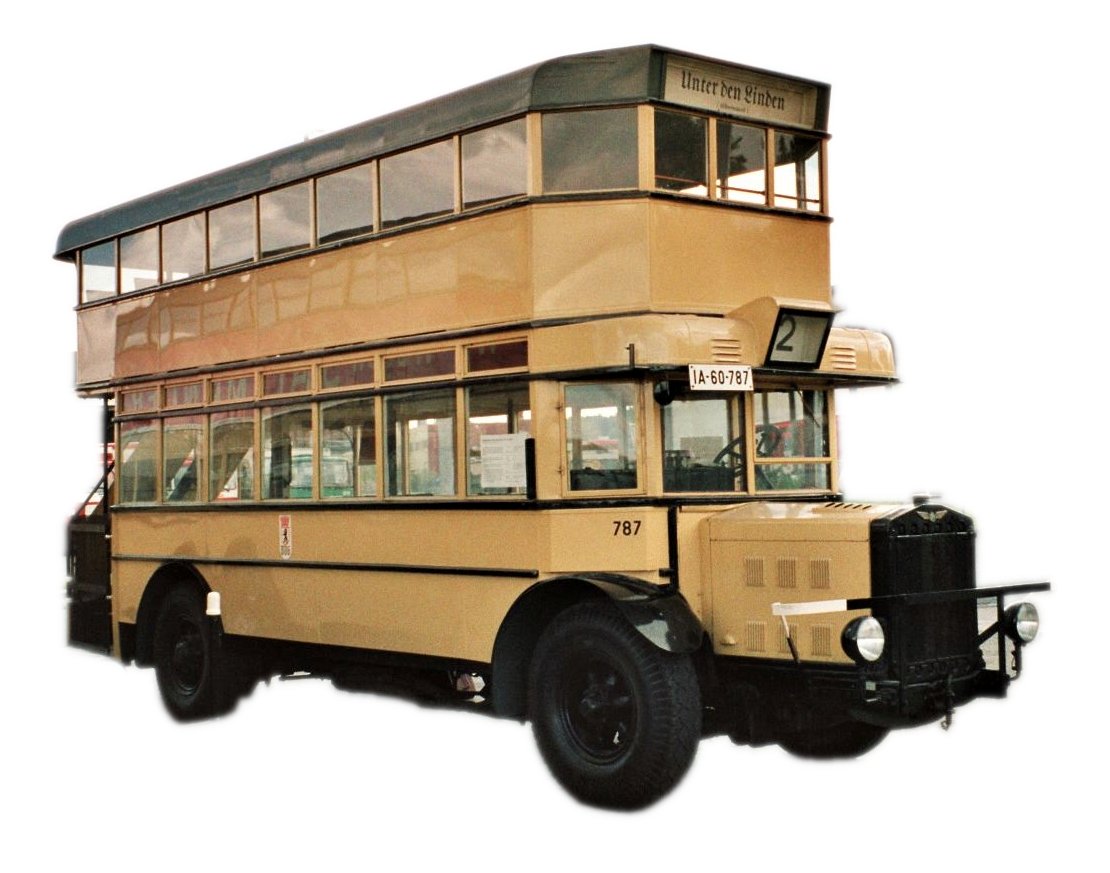 A very well preserved bus with Maybach engine type "OS 5" can be admired in the Museum of Transport and Technology in Berlin. The double-​decker bus was purchased in 1927 by the Berliner Verkehrsbetriebe and was in permanent service until 1954. The chassis was built by the vehicle manufacturer NAG (Nationale Automobil Gesellschaft, from 1930 Büssing AG).The original NAG engine with only 4 cylinders and 45 hp was replaced in 1933 by the much more powerful Maybach engine. It was not only the transport companies that saved a lot of fuel and thus money by using Maybach engines. For the drivers of the vehicles, this had immense advantages in urban traffic, as driving comfort and thus road safety was significantly improved.
After the end of the Second World War, Karl Maybach found that the exclusive automobile engines and chassis of the Maybach brand were no longer selling on the automobile market. The people of Europe were experiencing financial hardship as a result of the war damage. Investments were first made in rebuilding the economy and real estate before more exclusive consumer goods were bought again in the mid-​1950s. It was, therefore, necessary to consider revising the excellent Maybach engine program for automobiles in order to be able to sell them as built-​in engines to the commercial vehicle industry. The first truck to be built after the Second World War was the Horch type "H3" with a Maybach engine in 1946. The Maybach type "HL 42 TKRM" engines with a displacement of 4.2 liters and 100 hp, which were originally used in military half-​track vehicles, were installed. By 1949, over 850 type "H3" trucks had been fitted with Maybach engines. Dr H3 with a payload of 3 tons and a total permissible load of 6.9 tons was very often used as a delivery vehicle for construction materials during the reconstruction period in Germany. In the early years, Horch still produced mainly trucks for use in agriculture and mining. These trucks were robust and reliable and enjoyed great popularity. In the 1910s, Horch also began producing trucks for road transport. These trucks were equipped with modern engines and allowed for faster and more efficient transportation. Horch trucks were in high demand throughout Europe and even overseas. Unfortunately, Horch had problems with the economic crisis and increasing competition in the 1930s. The company had to file for bankruptcy in 1932 and was taken over by Auto Union, a merger of four automobile manufacturers.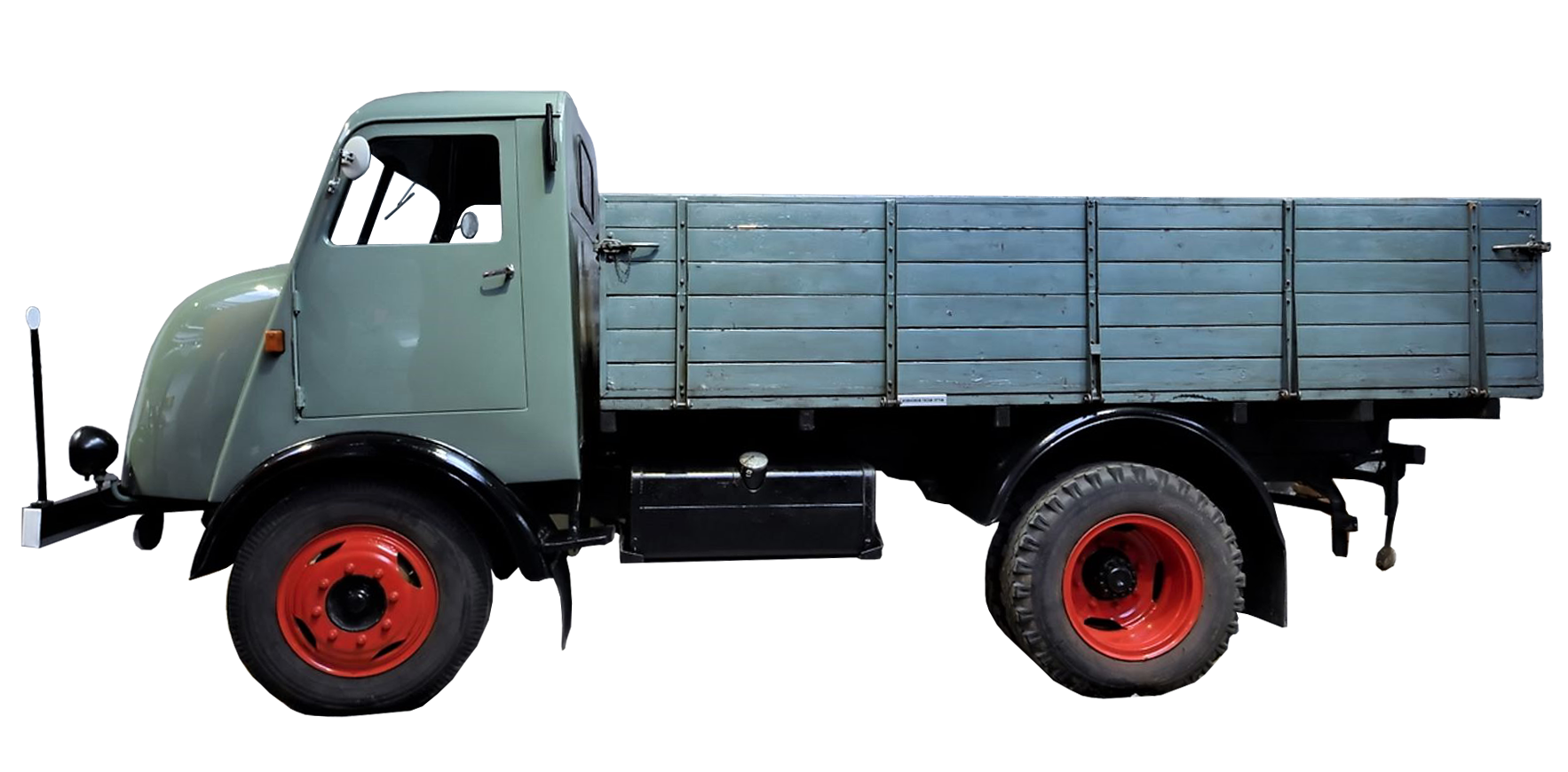 The Horch brand was continued by Auto Union, After the end of the war in 1945, Zwickau belonged to the Soviet occupation zone. Following the removal of machinery as part of reparations, the Auto Union plants located there were nationalized in 1946 as a result of the referendum in Saxony. After the Maybach engines held in stock had been installed, Maybach Motorenbau no longer supplied engines for commercial vehicles to the Soviet occupation zone.